Local Roofing Specialists For The Weymouth & Surrounding Areas
Finding a local, trusted, and professional roofing specialist can be a difficult task. With Roofing Weymouth you'll be able to acquire a free no obligation quotation and consultation with a trained and professional roofing specialist. Not only do we apply a transparent and friendly approach to our work. Roofing Weymouth also provides fantastically competitive rates to all of our customers.
Here's a short list of just some of the services we provide all across the Weymouth areas;
New Roof Construction Both Flat & Pitched Roofs

Roof Repairs

Roof Reconstruction

Lead Work & Flashing

Roof Extensions

Tile & Slate Roof Repairs

Everyday & Emergency Leak Repairs

Cleaning For Roofs

Chimney Removal, Re-pointing, & Repairs

Installation Of Windows

Loft Insulation

Guttering Repairs & Replacements

Soffit, Cladding, Plus Fascia Repairs & Replacements

Flexible Free No Obligation Quotes From Professionals
Don't worry if you didn't see the service you were after in the list above. As previously stated this is only some of the many professional services we provide. For a full comprehensive list of services you can visit our services page. Alternatively if you'd prefer to speak to someone give us a call on the number provided. We're always keen to talk to clients and help them in any way possible. 
Residential Roofing Weymouth
When you're looking for a roofing service local to the Weymouth area. A service with both residential and commercial capabilities look no further than roofing Weymouth. With over 25 years of experience. Adn all the tools and skills to make any roofing nightmare a thing of the past. Call and book your free quotation with one of our professional roofing specialists today.
Furthermore, we don't just deal with roofs. We also offer services for other things such as, guttering, chimneys and even loft insulation services too. Call now and speak to one of our team members today and get your free no obligation quote at a time to suit you. We work from early in the morning to late at night so just call us whenever is good for you. We're flexible and will provide a transparent approach to all work carried out.
This means you'll always know how much your job will cost and how long you'll have to wait until the job is completed. Residential, commercial, pitched and flat, tiled and slate. If you've got a roofing problem in the Weymouth area call us today. We promise to bring our renowned insane level of workmanship and our best finish to all work whether it be roof, chimney, guttering or loft insulation work. Call now and speak to the professionals today and see how fast we can get the ball rolling on your roofing projects today!
Roofing Weymouth Top Quality Services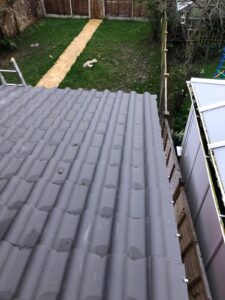 Whatever you need from us whenever you need it roofing Weymouth assures top quality roofing, chimney, and guttering services at all times. What's more is you can call us anytime and organise a free no obligation quotation with us. We know how hard it can be to find a trusted, local roofing service that offers competitive rates and won't make you wait weeks to be seen to. That's why we work hard and fast to ensure that you're never waiting too long for our services. Call us today and see for yourself, you might be surprised how quickly we can get things moving.
We cover the whole of Weymouth with our services and can be with you within the same week of your first call. Our team will waste no time getting to work to ensure the least stressful experience possible. This allows you and your family or colleagues to get back to normality as soon as possible. From new roof construction to gutter cleaning and everything in between. Our experienced team will be with you every step of the way to ensure the desired finish is reached.
Roofing Weymouth pride ourselves on being transparent from start to finish. You'll know exactly how much you're paying and how long the task at hand will take. So if you like the sound of not waiting weeks for a quote and using the hardest working roofing service in the Weymouth area then give us a call. We're open from early in the morning to late at night so call us whenever is good for you. Roofing Weymouth experts will be on hand to take your calls and answer any questions you may have about anything roof, chimney, gutter, or even loft insulation related.
Roofing Weymouth Professional Roof Specialists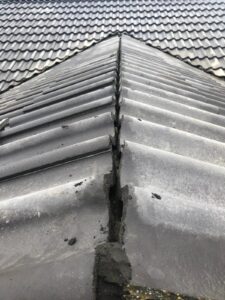 When you're looking for a roofing service in the Weymouth area. One that won't make you wait 6 months for a quote. A professional service that provides free no obligation quotes with all work. Look no further than roofing Weymouth. With over 25 years of experience and all the tools and skills to make any roofing, guttering, or chimney problem go away quickly. We provide quotes at flexible times for our busier clients and fast turn around times on jobs so we'll be out of your hair before you know it.
Our mantra is to provide professional services with no fuss and no mess. And to also provide 100% transparency to all of our customers. This way you'll never be left in the dark about anything, such as price and timescales. Call our office team today and speak to them about the service you require and we can book you in for a free no obligation professionally carried out quote today.
We'll leave no stone un turned as we go through all potential issues we might have with your roof. Usually thanks to the vast experience of our team there isn't much that we can't fix so call us today and find out how the professionals do roofing. Roofing Weymouth are here for if and when you need us. We'll answer your call any time and with a smile in our voice. Don't know how that's possible? why not call and find out what we mean.
Roofing Weymouth Trusted Experts
When looking for the right roofing experts for your home or business. It's important to shop around and find the best deal. Roofing Weymouth recognise this and that's why we insist on providing no obligation free quotations before any job. This allows you, the customer to have peace of mind when letting us into your home and trusting us with what can sometimes be an expensive job. With over 25 years experience. Roofing Weymouth is able to provide professionally carried out quotations to all homes and businesses in the Weymouth area and even beyond.
Our friendly team will make you feel right at home with our transparency and honesty. Being trustworthy is just the half of it. As roofing Weymouth pride ourselves on providing the very highest quality of work and the most cost effective route of working at all times. We never cut corners and always leave our customers with a smile once the work is completed. For more details on how you can join the hundreds of homes and buinesses that trust roofing Weymouth with their roofing work.
Just give us a call our office team are happy to talk and answer any questions you might have about work or even about how our business is structured. Call now and book in your free quotation today and find out for yourself what the professionals at roofing Weymouth can do for you. From gutter clearance to whole roof replacements we've got it all. No job too big and none too small for our expert team here. Local professionals if and when you need them with free no obligation quotations and friendly staff to ease any nerves. Call now and speak to the professionals today!
Roofing Weymouth Solar Panel Installation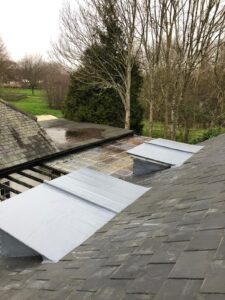 Roofing Weymouth is your number one stop shop for competitively priced roofing services in the Weymouth area. With free quotations on all jobs carried out by our professional team and a plethora of handy roofing services to choose from. Why not give roofing Weymouth a call today to discuss any future work you might be considering. We have an office team on hand from early in the morning to late at night to help you discuss anything roofing related you might want to talk about. As well as booking in your free no obligation quotation at a date and time to suit you.
We don't just repair roofs here. We also provide many other useful services such as our solar panel installation services. If you're thinking of ways to cut down on your energy bills solar panel is an excellent way to do so. In Weymouth solar panels work fantastic thanks to the sunny weather in the summertime. You could be saving hundreds of pounds a year on your energy bills and doing your bit to save the environment at the same time.
Call us today and speak to our professional team about any of our services. Looking for a quotation? We provide them free! No obligation, no call out fees and no messing around. We won't make you wait until next year for a quotation and we'll provide you with a super comeptitive price for the work you want done. With over 25 years of experience you can trust roofing Weymouth to provide top quality finishes and professional services all year round.
Gutter Repairs From Roofing Weymouth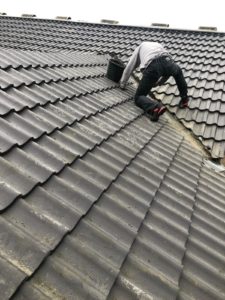 A lot of the time bigger roofers will turn there noses up at a simple gutter repair job. Or even worse charge a ridiculous amount of money for the pleasure. With Roofing Weymouth we're happy to attend all roofing, guttering, or other repairs in absolutely no time. With an on job quotation we can quote you for the work and have it fixed for you on the same day. call us today and speak to a member of our team.
When you need any sort of roofing or guttering service in the Weymouth area don't hesitate to call us. We can be round in a jiffy to have whatever problem you're experiencing out of your hair in absolutely no time at all. professional trusted roofers available with one cal. Getting someone to do your roofing work has never been easier in the Weymouth area.
Don't mess around with cowboys. Roofing Weymouth has over 25 years experience and all the tools and services to provide a comprehensive array of essential roofing services. Including supplying and fitting of all parts when needed. Already got the parts? Great! We can fit them for you at a competitive rate with a free quotation any time you like. Call today and speak to the professionals. Transparency and top quality work from beginning to end with roofing Weymouth.
Roofing Weymouth Flat Roofs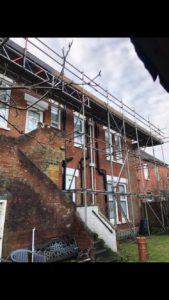 Whilst roofing Weymouth works on all kinds of roofs it's good to know the specifics before you call us. That's whywe explain how we go about different jobs here on our website. So for flat roofing we'd approach it like any othe roofing job with care and precision. Roofing Weymouth insist on all of our customers taking our free professionally carried out quotation before they go ahead with the work they want completing.
This quote will be carried out by one of our experienced, trained roofing specialists who will disect the whole job and any potential banana skins that might have caused problems if quickly skipped over.After this is done you'll be given a price, and if you're happy with our quote we can begin with your work as soon as you're ready. Our experienced roofing team will go right to work and ensure they provide an excellent finish to whatever service we're providing you with.
Call today and speak to one of our friendly team members about how you can begin your roofing journey with us, today!Whether you're looking to get your flat roof repaired or you're looking for a unused space conversion such as a garage or loft conversion we've got you covered! And for everything in between also. we promise to bring a level of urgency and professionalism that you won't find anywhere else in the Weymouth area. Call today and find out why o many homes and businesses in the Weymouth area trust Roofing Weymouth with their roofing needs.
Roofing Weymouth No Nonsense Approach
Here at roofing Weymouth we've adopted a no fuss, no mess approach to building and roofing. Why? Because we think it's important to cut the rubbish and get straight to the point when talking about roofs. Roofs are an essential part of a home and whilst that statement might be obvious we believe it's important to get your roof right the first time of asking.
This is why when we come and quote you for your roof work, extension, or even loft conversion. That we don't dance around problems and look at all potential issues and prepare for them before undergoing what can sometimes be a mammoth task. Whether you need help with your roof for your home or business premises we've got you covered.Our extremely thorough quotation process will allow us to full evaluate your home and all of the problems or obstacles we might run in to along the way.
Some roofers will come and give a general quote without really looking for things that might cause problems. That means they might have to alter the quote or ask for more money whilst the work is taking place. At roofing Weymouth we wouldn't dream of such a thing. We'll make sure the quote you receive at the start of our transaction is exactly the same price you pay when you come to settle the bill. Call today and organsie your FREE no obligation quotation from one of our experienced team members today and find out why we're one of Weymouths most trusted building and roofing specialists.
Book Your Free No Obligation Professional Quote Today!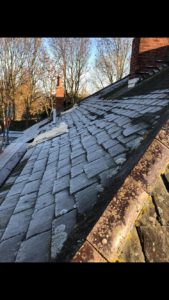 Unlike other roofing businesses in the area, roofing Weymouth understands that you might not have the time for a quotation or consultation in the day due to work or other responsibilities. That's why we're happy to come and give you your free no obligation quote whenever it suits you the most. Roofing Weymouth would never advise rushing something as important as finding the right roofing business for you and that's why we're happy to work later or earlier to make sure our customers are getting the full picture before green lighting any serious works or repairs. Call today and speak to one of the team. If we can't answer your call feel free to leave a message and a member of our team will get back to you as soon as they can.