Services We're Able To Provide
Here's A List Of Some Of The Services Roofing Company Weymouth Provide
New Roof Construction Both Flat & Pitched Roofs

Roof Repairs

Roof Reconstruction

Lead Work & Flashing

Roof Extensions

Tile & Slate Roof Repairs

Everyday & Emergency Leak Repairs

Cleaning For Roofs

Chimney Removal, Re-pointing, & Repairs

Installation Of Windows

Loft Insulation

Guttering Repairs & Replacements

Soffit, Cladding, Plus Fascia Repairs & Replacements

Flexible Free No Obligation Quotes From Professionals

Loft & Garage Conversions

Free Quotations Carried Out By Professionals

& Much More…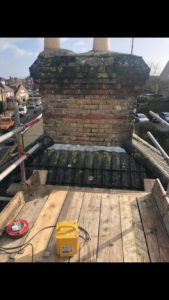 If you can't see the service you're after here, don't fret! Give us a call and explain what problems you're facing and one of the team will be able to work out exactly what you need. As well as being able to organise an appointment for your free quotation.
LockTight Building & Roofing Weymouth
Roofs can be tricky things and we think it's important to act swiftly and professionally when repairing any customers' roof no matter the problem.
Whether you're having trouble with your guttering, ariels, or your whole roof, we've got the service to fix your issues. Not to mention our availability.
Due to the size and quality of our team, we're able to provide services and achieve a quick, comprehensively fixed solution to most roofing issues. We are fully experienced. 
We provide top quality finishes to local Weymouth homes and businesses for competitive rates. Only using the highest quality materials and letting the customer lead the way. We are customer-focused and always glad to help no matter the job or situation. Commercial or residential, we have you covered and you will not be disappointed. 
So when you're in the market for any of the services listed above don't hesitate to give us a call and organise your free, no obligation quote carried out by one of our experienced team members today!