Roofers With A Difference..
Here's a little about us section to give you a chance to meet the team and get to know how we like to operate as a business. As well as being trusted and professional roofers we're also experienced in the industry. With over 20 years of experience our team has worked on every type of roof and every type of job you could think of. To learn more about the services we provide take a look at the list provided on our homepage. Alternatively our services page will give you a more detailed look at what we specialize in.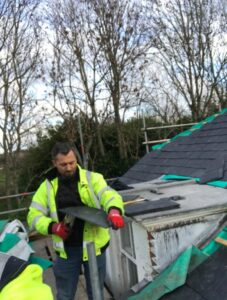 As a business we think transparency is key. You'll know this when you speak to our team. We insist on providing all of our customers and potential customers with a free no obligation quotation. This gives you a chance to meet the team and the professionals who would be carrying out the work for you. Should you choose to continue once both parties have agreed on a price. Not only does this allow you to get to know the team but it also gives you a chance to see how competitively priced we are when it comes to other roofers in the area.
Roofers In Weymouth
Whilst in Weymouth people aren't exactly spoiled for choice when it comes to roofers we still think it's important to be as competitive as possible. This means passing the savings on to the customers. Even still doing our bit even if you don't choose to proceed with us. Cheap doesn't always mean poorer quality. In fact, it's forever been and will continue to be our mission to prove this as a business. If you'd like to call us and book your free quote. Or maybe even just a consultation we're happy to help. With late appointments for those of you with full-time jobs. And other commitments it's never been easier to acquire the information you need to start your journey with us.
Call today and speak to the team. We've got your back if and when you need us.
Planning your new roof with Roofers of Weymouth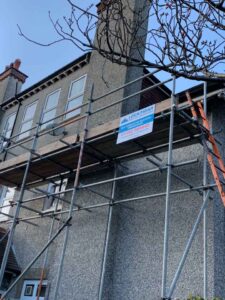 Installing a new roof requires planning and collaboration between both the homeowner and tradesman who would carry out the job. 
Having a clear budget at the offset of planning your new roof is very important as the planner will be able to suggest roofing material to give a specific look. This is because it is imperative to make sure that your new roof is within planning guidelines.
One thing that seems to be of particular interest to planning authorities is ridge height and the pitch of the roof. Planners may also require you to install a design that is able to blend in with the local neighbourhood, meaning that you may have to be prepared to compromise if they have a say on exactly what the shape and finish of your roof should be.
If you want a specific tile or colour, informing the planner early on will save you a lot of time and negotiations that you don't need if you're halfway through building the roof .
We will be able to take into account your budget to decide what is the best method to go about installations. Truss roofs are cheaper to produce as they require a shallower pitch ,meaning they are cheaper to cover. However this means that the roof can only be used for storage space.
If you wish to turn the attic into a room for use, attic trusses are more expensive however allow greater overall roof height.
Another thing to decide is whether you want a cold or a warm roof. Usually roofs are kept cold in order to keep them ventilated and avoid moisture which can lead to damp and rot. If you are planning to use the attic,  you do not want it to be freezing cold. Therefore insulation can be fitted along the top of the rafters. We are able to use our years of experience to give you advice about the different roof installation materials  and methods so you avoid hassle and and save money.
Roof repair in Weymouth has never been easier.